Bing Ads Management Services
When it comes to search engine advertising, many businesses immediately think of Google Ads. However, Bing Ads is another option that is often overlooked. In this article, we will discuss the benefits of using Bing Ads for your business.

One of the main benefits of using Bing Ads is that it can help you reach a different audience. Although Google is the most popular search engine, Bing still has a large market share. This means that there are potential customers that you could be missing out on if you are not advertising on Bing.

Another benefit of using Bing Ads is that it can be cheaper than Google Ads. Due to the fact that Bing is not as popular as Google, the competition for keywords is not as high. This means that you can get your ads in front of potential customers for a lower cost.

Finally, Bing Ads offers a number of features and tools that can be beneficial for businesses. For example, Bing Shopping can help you promote your products and services to potential customers who are looking to make a purchase.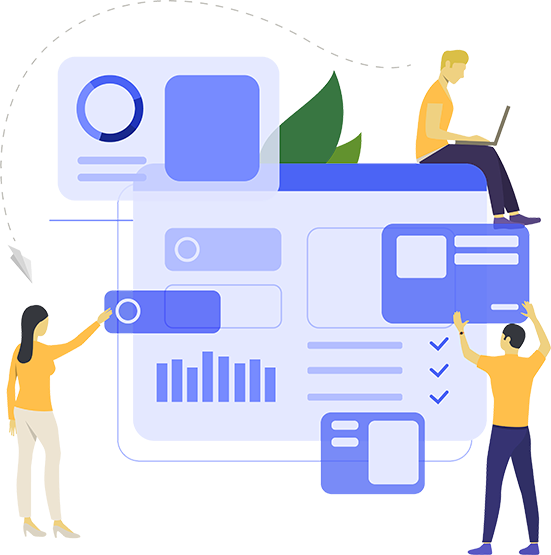 Why Bing Ads Management Services?
When using Bing PPC Services, effective targeting is important in order to:
Reach the right audience
By targeting your ads to specific demographics, interests, and locations, you can ensure that your ads are being seen by people who are most likely to be interested in what you have to offer.
Save money
By targeting your ads more narrowly, you can avoid wasting money on ads that are shown to people who are not likely to be interested in your product or service.
Boost your click-through rate
When your ads are targeted to the right audience, they are more likely to be clicked on, which can lead to more sales and conversions.
Improve your quality score
Quality scores are used by Bing to determine how relevant and useful your ads are to users. The better your quality score, the lower your costs and the better your ad position.
How Does Bing Ads Agency Work?
As the world of online advertising continues to grow, so too do the options available to businesses who want to get involved. One such option is Bing Ads, a service which can help businesses to reach a wider audience and grow their customer base.
However, managing a Bing Ads campaign can be a daunting task, especially for those who are new to the world of online advertising. That's where Bing Ads management services come in.
A good Bing Ads management service will be able to help you create and manage your campaign, giving you the best chance of success. They will also be able to provide you with advice and guidance on how to get the most out of your campaign, helping you to grow your business.
If you're thinking of using Bing Ads to grow your business, then be sure to check out a reputable Bing Ads management service.
Defining your goals: what do you want to achieve with your Bing Ads?
Measuring success: analysing your campaign data to see how well it is performing
There are a few key metrics you can analyse to gauge the success of your campaign and adjust your strategy accordingly. These include:
-Number of impressions (views)
-Number of clicks
-Click-through rate (CTR)
-Number of conversions
-Conversion rate
Impressions (views) give you an idea of how many people are seeing your campaign, while clicks tell you how many people are actually interacting with it. CTR is a good metric
Creating your campaign: designing your adverts and choosing your keyword.
What are the benefits of using Bing PPC Services?
PPC is a form of online advertising that allows businesses to display ads on search engine results pages (SERPs). The ads are typically displayed in the form of text ads, but can also include images and videos. The main benefit of using PPC services is that businesses only have to pay when their ads are clicked on by users. This means that businesses can control their spending on advertising, and only pay for results. Additionally, PPC can be a very effective way to generate leads.
Why Choose ADS BY G5 for Bing Advertising Services?
As a business owner, you're always looking for ways to get ahead of the competition. One way to do that is to invest in Bing advertising. But why should you choose ADS BY G5 for your Bing advertising needs? In this article, we'll explore the reasons why ADS BY G5 is the best choice for your business. We'll highlight the problems that businesses face with Bing advertising and how ADS BY G5 can help solve them. By the end of this article, you'll know why ADS BY G5 is the best choice for your Bing advertising needs.
I can't say thank you enough to the team at Ads By G5. The first time I started looking for companies that made web design, none of them made me feel like they were part of my team like they did.
Denis Robinson
SEO Client
Find the Perfect Solution for Your Business
Interested in driving growth? Have a general question? We're just an email away.
I have worls-class, flexible support via live chat, email and hone. I guarantee that you'll be able to have any issue resolved within 24 hours.
Phone:
+1-(585)-487-8494
+44 772-359-6668
Send Email:
info@adsbyg5.com
Address:
New York City, New York, USA | Sydney, Australia | London, United Kingdom
Programs provi patient peace mind when option.